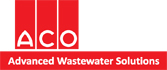 We represent ACO for Sewage Treatment Plant

ACO Marine´s unique ecological systems are used primarily in waste water technology, preparation and processing
technology and safety and security technology. The wide range of products covers equipment from multi-purpose applicable outlet bodies, pipe systems made from steel and high-grade steel, to grease separators and waste water treatment plants.

Pressure loaded pipe systems for fire extinguishing systems in ship building and other industries is another product bearing the ACO Marine guarantee.

ACO MARINE itself produces standard and purpose-specific parts and components made from steel, stainless steel, mild steel, PP (polypropylene) and PEHD (polyethylene).
Wastewater Treatment Plants
IMO has adopted RESOLUTION MEPC 159(55) with revised guidelines for effluent standards and performance test
procedures for sewage treatment plants.
This new resolution will apply to all sewage treatment plants installed on existing ships on or after 1 January 2010 and on new ships whose keels are laid on or after this date. Vessels of 400 GRT and above and ships of less than 400 GRT which are certified to carry more than 15 persons are required to comply with effect from that date.
The ACO Maripur and Clarimar range of wastewater and sewage treatment plants are fully certified to the IMO MEPC 159(55) standards.
ACO Clarimar Biological Sewage Treatment Plants Extended aeration and settling system
Using the activated sludge principle, ACO Clarimar effectively accelerates the natural biological processes. Final stage chlorination followed by discharge de-chlorination produce a clean, safe, effluent suitable for discharge overboard.
ACO Clarimar – features

Type Approved to IMO MEPC 159(55) and MED Module B
Compatible with both gravity and vacuum collection systems.
Automated liquid chemical disinfection and de-chlorination produce an effluent suitable for discharge at sea.
Manufactured entirely in the EU entirely from high performance composite materials which, unlike coated black steel, are completely corrosion resistant and light weight.
Modular design concept for simple installation requiring only one power connection, even when a direct mounted vacuum collection system is used.
Simple automated operation requires minimal operator intervention and maintenance.
Test Values
USCG
33CFR 159
IMO
MEPC.2 (VI)
Valid until 31.12.2009
IMO MEPC
159(55)
Valid since 1.1.2010
ACO Clarimar © test
values
Coliform bacteria [n/100ml]

200
200
100

4,5

Coliform bacteria after UV lamp [n/100ml]
200
200
100
3,8
Total suspendid solids [mg/l]
150
100
35
19,6
BOD5 [mg/l]
-
50
25
7,3
COD [mg/l]
-
-
125
68
pH
Not req'd
Not req'd
6 - 8,5
6,9
Chlorine (mg/l)
Not req'd
As low as practicable
< 0.5
< 0.05
Maripur Advanced Membrane Wastewater Treatment System with low-pressure ultra-filtration units ACO Maripur - the highest standard of wastewater treatment plants for all marine applications.
Type Approved to IMO MEPC 159(55) and MED Module B.
Compact process due to high concentration of activatedsludge in the reactor enabling limited space on ships and other marine structures to be used more efficiently.
The combination of a biological process with ultra-filtration - without the need for final clarification or additional disinfection (e.g. chlorination and/or UV filtration) – meets and exceeds the quality standards of IMO/MARPOL, HELCOM, USCG, US CFR40.133, Australian ADNOC and Australian Federal Environmental agency and the Alaska requirement.
ACO Maripur is manufactured using only high quality 316 stainless steel.
Simple automated operation requires minimal operator intervention and maintenance.
Modularization - wastewater transfer pumps and vacuum collecting systems can be shelf mounted onto ACO Maripur body.
Designed to treat all wastewaters (black and grey water) in one reactor reducing the need for more costly, heavier and larger alternative solutions.
Retrofit options. ACO Maripur is available in modular sections to allow easier access to installation site.
Effluent values and its comparison
with alternative standards
IMO
MEPC.2(VI)
USCG
33CFR
159 PT1-300
USCG/Alaska
33CFR 159.309
IMO MEPC
159 (55)
ACO Maripur
IMO certified
values
Caliform bacteria [n/100ml]
200
200
20
100
9
Total suspendid solids [mg/l]
100
150
30
25
2
BOD5 [mg/l]
50
-
30
35 (70 at sea)
3
COD [mg/l]
-
-
-
125
45
ACO PIPE® System
| | |
| --- | --- |
| The ACO PIPE® push-fit pipe system made from stainless steel provide a modern alternative compared with plastic and zinc-coated pipes for water drainage equipment equipped with various media straying. The ACO Pipe® system has proved high level of resistance against aggressive media. Multi-purpose based versatile program of fittings represents in connection with the ACO drainage technology wide-range based offer of full scope integral solution. Simple assembly and installation, high level of savings with conventional solutions and high level of corrosion resistance proves high cost efficiency of the ACO Pipe ® push-fit pipe system made from high-grade steel. The ACO PIPE® push-fit pipe system is recognized and permitted by all known ship's registers. | |

ACO Marine GM-X Steel Push-Fit Pipe System
The ACO Marine GM-X systems made from steel are another quality product
made by ACO Marine to be used in ship drainage and safety technology. By
applying special components in the GM-X system, the GM-X-F fire extinguishing system is designed for a PN-16 operatingpressure. New technology makes the GM-X systems available in many different forms, easy to assemble and install and cost effective in ship building technology.

The ACO Marine GM-X steel systems meet all the requirements of both the ship building industry and offshore technology. The GM-X systems are recognized and authorised by all maritime registers worldwide.
ACO Grease Separators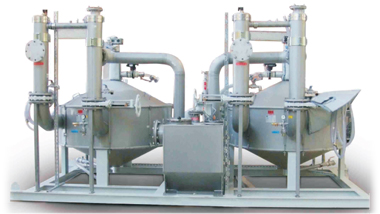 For more information please visit www.acomarine.com.


Disclaimer :

Information and photographs in this catalogue are an overview of OEM range products. For more / exact details please refer to original OEM catalogue. Products names, logos, brands and other trademarks featured or referred to within this document are the property of their respective trademark holders.